Tricker's repair department regularly restores shoes and boots that are more than 20 years old. The authorised service centre in China will stick to Tricker's uncompromising craftsmanship standards, use the original parts and materials, and follow traditional techniques to restore the shoes and boots. We can almost always bring them back to life. Provided the upper is still in one piece, we can attach it to a brand-new sole and welt so that it is as good as new (although many of our customers are very particular in asking us not to restore the uppers too much – not everyone wants to look like they are wearing new shoes, apparently).
Because every repair is different, we would ask you to contact us to request a quote for the price for the work you require. You can do this by calling our online customer service during working hours 400 0067 082 or by contacting us via email at cs@trickers.cn. Alternatively, you may prefer to visit our authorised service center in Shanghai. The address is below.
---
Videos
Shoe Care
Resole
Anatomy of a Shoe
TRICKER'S AUTHORISED SERVICE CENTER IN CHINA
Address: 1318 Dingxi Road, Changning District, Shanghai, China
Opening hours: Monday- Friday, 10:00am – 20:00pm
Tel: 400 0067 082/ 021-62120990/ 19901637908
Email: cs@trickers.cn
---
Repairs Type
Long sole, heel and welt
Long sole, heel and remake (includes linings)
Reheel – all types
Resole – three types of soles, including Leather, Dainite and Commando sole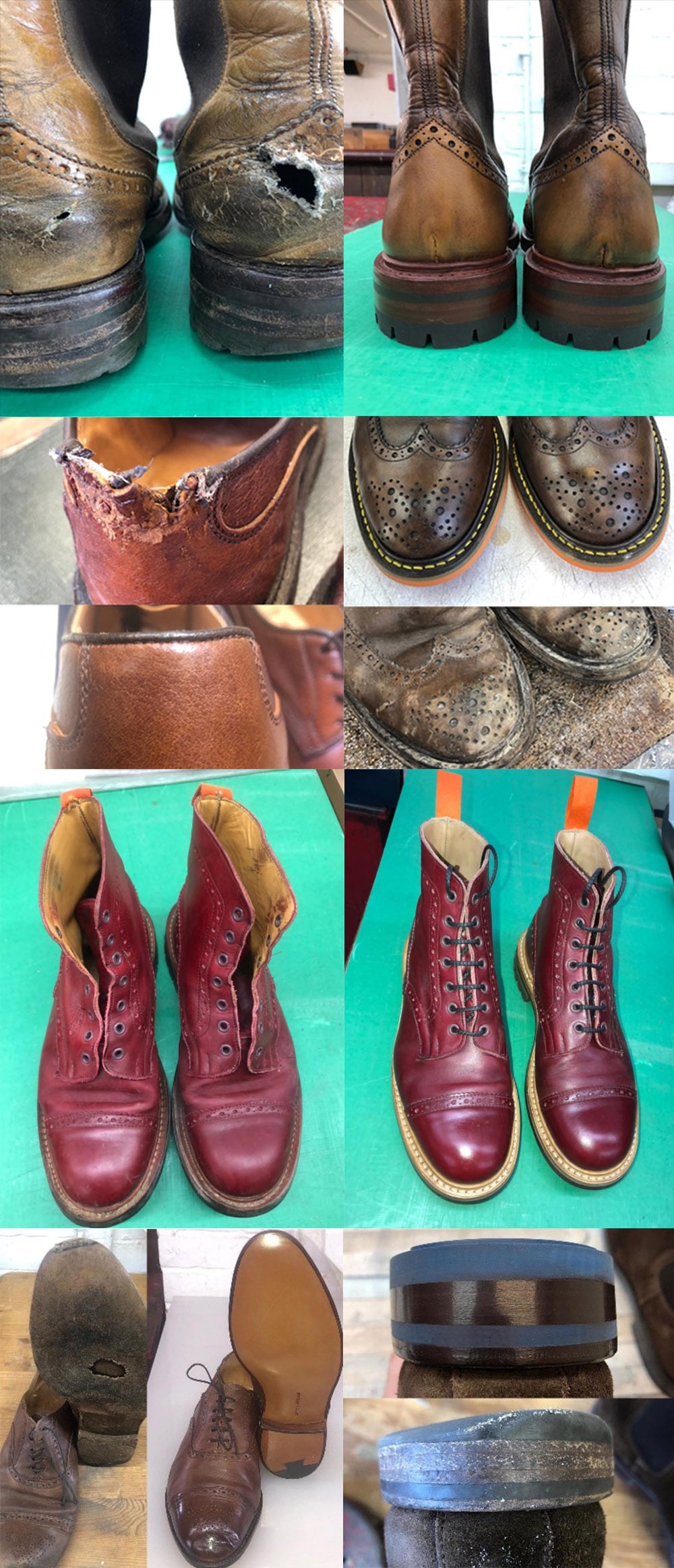 ---
Leather After Care Guide
How to care for your Tricker's
Remove dirt or marks with a clean cloth.
Use a neutral polish then buff with another clean cloth.
Use wax polish to weather proof protection.
Keep your footwear in their shoe bags provided to prevent damage.
Use shoe trees to help maintain shape
Foot Measurement Service
Tricker's shoes use different lasts. This is what dictates the overall shape, proportion, fit, and character of the shoe. Do different lasts make you confused to make a choice? Go to Tricker's China authorised service center. Our craftsman will provide a free service of foot measurement. According to your foot size and fit, we will recommend the most suitable style for you.
To learn more, please contact us via email at cs@trickers.cn. We will get in touch with you as soon as possible.